Cat and dog bites — Online care
Get online injury advice for cat and dog bites, plus electronically filled prescriptions from a board-certified Amwell provider, 24/7, using your phone, tablet, or computer.
Watch for signs of an infection after a cat or dog bite:
Redness
Swelling
Fever
Warmth
Oozing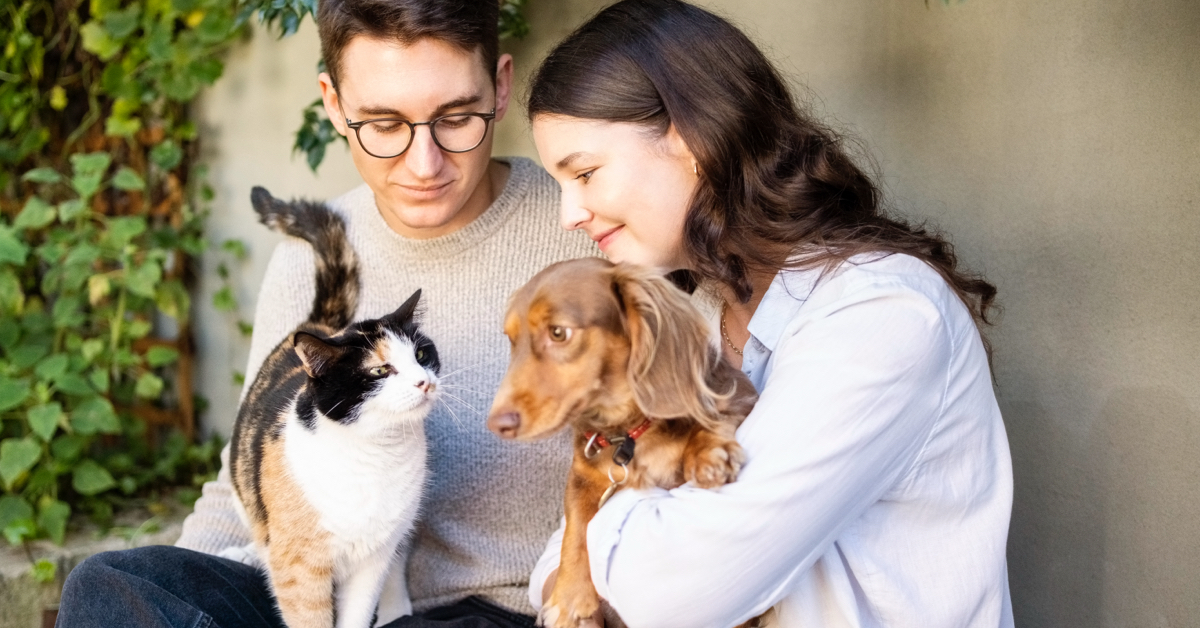 Telehealth visits for cat and dog bites
You never know when a cat or dog will playfully nip at your finger or give you an all-out bite. It can be scary, but if it happens to you, apply pressure to stop any bleeding. Chances are, your bite wound will heal nicely if you wash the area with soap and water and keep it clean with a sterile bandage. More severe bites may need medical attention.
If you're concerned about a cat or dog bite, schedule a convenient online visit with one of our Amwell telehealth providers using your phone, tablet, or computer. We can quickly assess your condition and treat you or refer you to in-person care if needed.
What to expect during your telehealth visit
Your Amwell telehealth provider will talk with you about how the cat or dog bite happened and ask a few questions, including:
What type of cat or dog bit you?

Was the animal a pet or a stray?

How deep is the wound? (Your provider will assess whether you need stitches.)

When did the bite occur?

Is it possible to get the animal's vaccination and health records?

Are your personal tetanus immunizations up to date?
During a video visit, your provider will observe your overall appearance and carefully examine the bite wound, noting the location and any signs of infection. Your provider will also review your medical history and note any conditions that may increase your risk for illness, such as diabetes or another condition that weakens your immune system.
Your treatment plan for cat and dog bites
Your Amwell telehealth provider will tell you how to care for your bite wound and how to manage pain. We will also offer instructions on accessing follow-up care if the wound does not heal properly.
If you have severe symptoms, such as badly torn skin, fever, pain, swelling, and other signs of infection, your provider will refer you for in-person care.
If you need a work or school note to excuse a brief absence, we'll be happy to provide that as well.
Have

q

uestions

about telehealth visits?

We'll

h

elp.
You'll find answers to many of your questions about how it works and services we offer online. Or please reach out to our support team at support@americanwell.com, or call 877-410-5548. We have highly trained health service specialists standing by to take your call, 24/7.

Online Urgent Care
Amwell connects you to board-certified online doctors, 24/7, using your phone, tablet, or computer.
Continue