Nutrition Counseling
Get personalized advice and diet plans from online nutritionists based on your goals and health concerns.
Common concerns addressed online:
Weight loss
Digestive disorders
Food allergies
Gluten free diets
Pregnancy diets
Pediatric nutrition
High cholesterol
Sports nutrition
Vegetarian diets
Vitamins and supplements
High blood pressure
Meal planning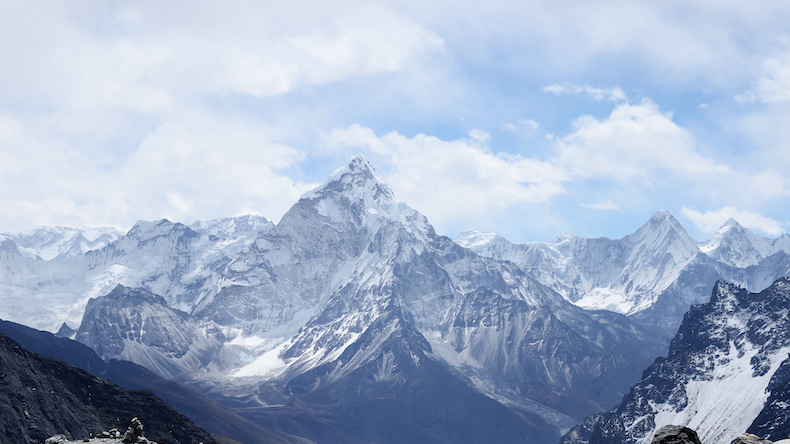 94% Patient Satisfaction
4.9 Average Rating
Amwell's online nutrition counseling services are available nationwide
Get expert advice from online nutritionists today. They can help you understand your current diet and the changes necessary to achieve your goals. Give Amwell® a call today and take the first step to a healthier lifestyle.

Plan for better results
Structured meal plans resulted in significantly more weight loss than therapy and education alone (19lb vs 2lb)
- Diabetes Care, 2007
Participants who received meal plans kept more weight off for longer and were more able to estimate portion sizes and control eating when not hungry.
- Obesity Research, 2001
Participants who received meal plans saw significant improvements in blood pressure cholesterol, hemoglobin, and glucose levels.
- Diabetes Care, 2003
Convinced? Get Started
What to expect using Amwell®
We believe in choice. That's why we show you the dietitians available in your state, and let you review their backgrounds and ratings so you can decide who to see.
Get a custom plan. Tell us about your goals and health concerns and we'll use this to give personalized advice.
Transparent Pricing. The most you pay is $45, for less than a single dinner out you can take the first step to a healthier life.
Start your visit. After reviewing your goals and health concerns your dietitian will join the call and work with you on your diet plan.

Practice Telemedicine
Are you a provider interested in practicing telemedicine? Learn more about how to list your practice and start seeing patients within days.
How to register your practice
Got Questions? We've Got Answers.
See below for answers to some of our most common questions. You can also call us anytime 24 hours a day at 1‑844‑SEE‑DOCS for questions about our services or to speak to a doctor about your symptoms or conditions.
Yes. We feel it is of utmost importance to maintain patient privacy and keep information secure. Amwell is designed to be a private, secure, HIPAA-compliant tool that allows you to safely and confidentially consult with a dietitian online.
Yes. Appointments with Amwell dieticians can be made using the self-scheduling feature in the app or by calling 1‑844‑SEE‑DOCS. Our team of dietitians have daytime, evening, and weekend appointments for your convenience.
No. The cost is the same no matter when you visit with a registered dietitian/nutritionist.
A typical nutrition visit on Amwell is 30 minutes, but you can schedule follow‑up appointments with your dietitian/nutritionist should you need more than one session to address your concerns.
With the Amwell web or mobile app, you can select a registered dietitian/nutritionist of your choice to address common nutrition questions and concerns from the privacy and comfort of your own home. Amwell's nutritional services are available nationwide.
Registered dietitians are nutritionists but not all nutritionists are registered dietitians. Virtually anyone can call himself/herself a "nutritionist" regardless of education or training. All of our nutritionists are registered dietitians (RDs). RDs receive extensive training that combines academic preparation with hands-on, practical patient experience. RDs must complete a minimum of a bachelor's degree, participate in a practice program involving direct patient care, and pass a national registration exam.
Here are a few reasons people go online to see a dietitian/nutritionist:
"I need nutrition advice to incorporate with my training plan."
"I want to look good and eat well in a way that fits my busy lifestyle."
"I want to lose weight and need some nutrition tips to help me reach my goal."
"I am a mom‑to‑be and I'm eager to learn more about eating for both myself and my baby."
"I am looking for ways to boost my energy throughout the day."
"I am looking for new ways to keep my family healthy."
"I want tips for easy meal planning and healthy snacks."
"I want to watch what I eat, but not sacrifice my favorite foods."
"I want to learn what to eat to prevent chronic conditions like diabetes, high blood pressure, and heart disease."
"I am looking for nutrition tips to help with my chronic condition."
"I need help determining nutrition and diet facts from fads."
Amwell's nutritionists and registered dietitians have been hand-selected and certified in telehealth to deliver the best nutritional advice to you and your family. The online nutrition counseling services provided by Amwell are provided by a network within the Amwell Medical Group, a primary care practice with a national network of U.S. board-certified clinicians devoted to video telehealth.
No. At this time we operate only within the United States.

Now is the time to try telemedicine!
We can help you feel better faster. Register now for access to our online doctors 24 hours a day.
Sign up now