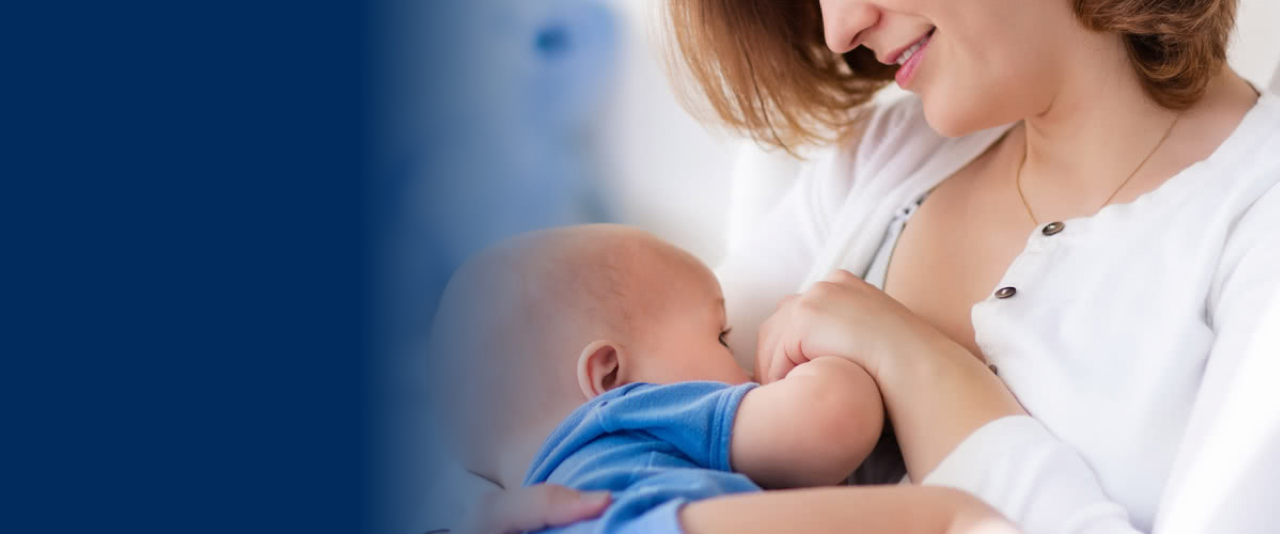 Breastfeeding support
Our services
Schedule an appointment with Amwell's online lactation consultants to get help with common breastfeeding issues.
Common breastfeeding issues our lactation consultants address:
Latching issues
Milk supply
Breast tenderness
Persistently hungry baby
Returning to work
Pumping
Plugged milk ducts
Mastitis
Sore nipples
Thrush
Oversupply
Weaning

Helping mothers & children
Breastfeeding a baby girl actually reduces the daughter's lifetime risk of breast cancer by 25%
Breastfeeding saves a family approximately $2 to 4 thousand dollars annually (compared to cost of formula)
Breastfeeding mothers sleep on average 45 minutes more a night, compared to those who formula feed
What to expect using Amwell®
Review the profiles of our board certified lactation consultants to find a match that works for you.
Schedule an appointment through our self-scheduling interface, find a time that works for you.
Add a number for us to reach out if we need to change the appointment times
Set a reminder, we'll email you a few hours before the call so you can get ready
That's it! When your appointment comes around, you'll log in and be connected with our lactation consulants.
Got questions? We've got answers.
See below for answers to some of our most common questions. You can also call us anytime 24 hours a day at 1‑844‑SEE‑DOCS for questions about our services or to speak to a doctor about your symptoms or conditions.
Lactation Consultants are trained experts in the clinical management of breastfeeding. You can trust that the information they provide is the most up‑to‑date, evidenced-based practice for breastfeeding care. Whether it's a simple breastfeeding question or a more complex problem, lactation consultants are here to help you in your unique situation.
On average, new mothers need 1‑3 consultations to answer their questions and resolve breastfeeding challenges or issues.
Yes. Amwell lactation consultants are only available by appointment by calling 877‑410‑5548, or by using the self-schedule feature within the Amwell app. Our lactation consultants are available 24 hours a day, 7 days a week to help you with common questions and issues associated with breastfeeding.
Yes. All of our lactation consultants are current IBCLCs—International Board Certified Lactation Consultants. The IBCLC credential is the gold-standard in breastfeeding care. Each consultant has had a thorough lactation education, completed a lactation-specific clinical internship, and passed a board examination. In addition, they must re‑certify every 5 years and re‑test every 10 years, so you can be confident their education and expertise is always up‑to‑date.
With the Amwell web or mobile app, you can see a lactation consultant face‑to‑face to address common issues associated with breastfeeding. They can provide help with a number of issues such as latching, breast pain due to feeding issues, questions about milk supply, pumping, returning to work or school, and many other topics.
Yes. We feel it is of utmost importance to maintain patient privacy and keep information secure. Amwell is designed to be a private, secure, HIPAA-compliant tool that allows you to safely and confidentially consult with a doctor online.
At this time we are accepting HSA and FSA plans. Check with your individual insurance provider to determine eligibility.
No. To ensure privacy and security of data, Amwell lactation sessions are neither recorded nor stored.
Our initial appointments are 50 minutes in length and our follow up appointments are 30 minutes. At the first appointment, a lactation consultant will review you and your baby's health history to get a holistic understanding of the questions and issues you are having. When applicable, we perform a feeding assessment to help identify any problems and work with you to troubleshoot solutions. Finally, we come up with an individualized breastfeeding care plan that will be made accessible to you via your patient profile. The breastfeeding plan will review any topics discussed or instructions given at your appointment. We will also include any patient educational materials that may be beneficial to your unique situation.

Now is the time to try telemedicine!
We can help you feel better faster. Register now for access to our online doctors 24 hours a day.
Sign up now