Rash treatment online
Get relief from your rash with an online diagnosis, treatment plan, and electronically filled prescriptions from dermatologists and physicians on Amwell.
Rash symptoms can vary depending on type of rash, but patients typically experience:
Itchiness
Skin redness
Dry, scaly or crusted skin
Blisters
And more.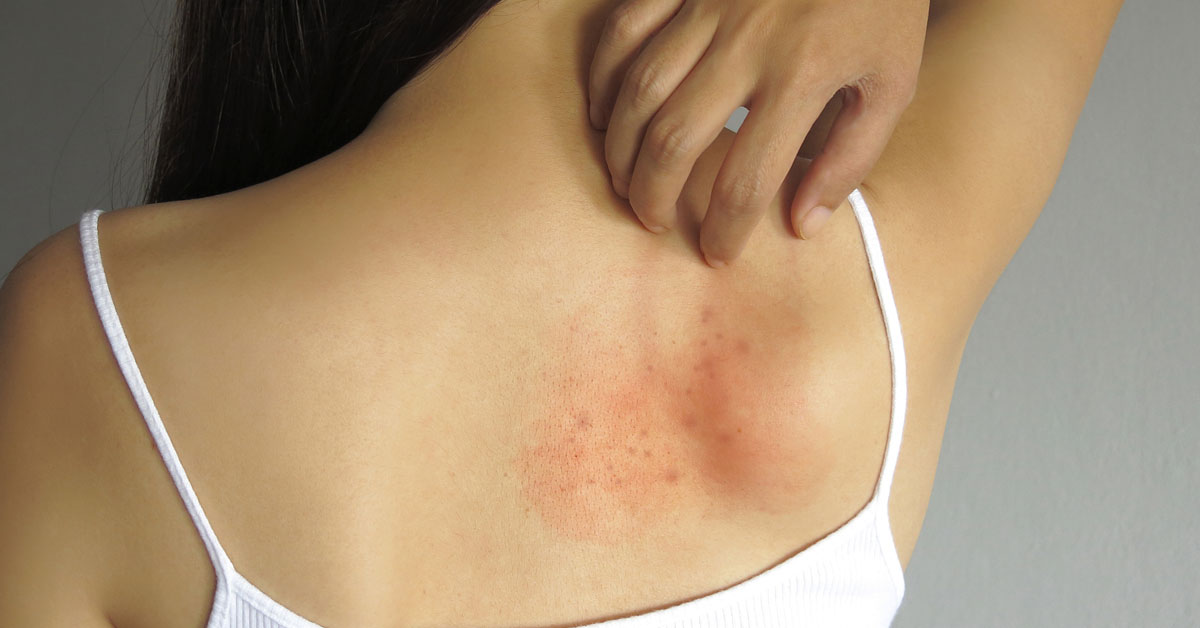 Diagnosing and Treating Rashes Online
There are a wide variety of skin rashes and all of them are treated differently, so it's important to know which rash you may have. Some of the most common rashes we see on Amwell are:
Hives
Chiggers
Diaper rash
Tinea
Rashes can also occur as part of a viral infection and in some cases, bacterial infections. Before your visit begins, think about what may have encouraged the rash to start in the first place. The cause of the rash and your recent history will be very helpful in making an accurate diagnosis.
It's important to keep your rash clean and try your best not to scratch or touch the involved area. You and your online provider can help determine the severity of your rash, what type it is and what kind of treatment is needed. They can help determine if a referral to an in person provider is required.
During a video consult on Amwell, your provider will ask you a series of targeted questions to determine the severity of your rash. With our video capabilities, you can bring your phone, tablet or desktop with video close to the outbreak, so your provider can get a clear view. Your diagnosis will be based on the physical exam, duration, severity of symptoms and your medical history.
Our platform has an image upload feature that is extremely helpful for both providers and patients. With this feature, our physicians can get a precise, detailed look at your rash before the visit even begins. This feature is also very useful to see how your rash has progressed. If your rash has been present for a few days and you have a picture from the first day, it is helpful for our providers to see the comparison. If your outbreak is on your face, this feature is specifically useful for those that wear makeup – you can take a picture when you have a clean face, save it and upload before your visit! For best results we recommend pictures be taken in bright, natural light, close to the rash and from a few different angles. If you can give a size perspective, like laying a dime near the rash, this can be extremely helpful, as well.
Once a diagnosis has been made, your provider will go over the risks and benefits of the various treatment plans. Treatment for the rash is different depending on the severity and type.
Options for treatment of rashes may include:
Calamine lotion
Hydrocortisone cream

If there is a chance your rash is fungal, do not use hydrocortisone. This can make the rash worse.

Oral antihistamines (Benadryl, Zyrtec, etc.)
A cool compress with salts or Burow's solution
In more advanced cases oral steroids may be necessary