Diabetes advice and refills online
Get advice about diabetes with online advice and refills, and electronically filled prescriptions from board-certified physicians 24/7.
Diabetes symptoms can vary, but patients typically experience:
Increased thirst
Frequent urination
Hunger
Fatigue
Blurred vision
And more.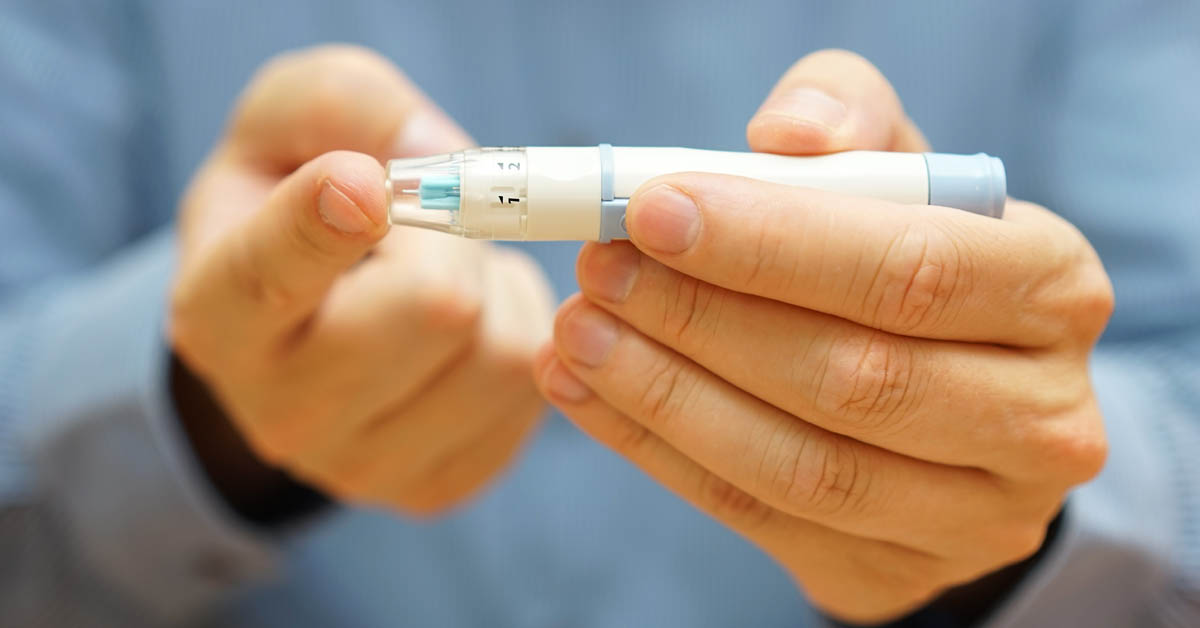 Managing Diabetes Online
If you have received in-person care for a condition like diabetes that needs chronic care management, you can see a provider online for ongoing care.
Many studies have proven telemedicine to be a very effective means of managing your diabetes and the residual health issues that are associated with it. A study conducted by the Healthcare Information and Management Systems Society (HIMSS), found that participants had lower hemoglobin A1c levels after a series of telemedicine visits. In addition to hemoglobin A1c, many studies found that telemedicine visits also led to decreases in blood pressure, low density lipoprotein cholesterol, and body mass index.
While Amwell is able to diagnose certain conditions with observable symptoms, (e.g., acne, arthritis, concussions, knee pain, etc.), diabetes is a condition that requires specialized equipment and an in-person visit to diagnose. Once you receive a diagnosis of diabetes, however, Amwell can be a very effective partner for you in the management of your diabetic condition.
(NOTE: Every provider treats patients and prescribes medications at their own discretion. Some providers may not be comfortable treating chronic care conditions online and that is OK – please mention that you are looking for ongoing chronic care management at the start of your visit to avoid confusion.)
With Amwell, you can set up your free account and schedule a visit with trusted providers in minutes. Before your visit, you should have available your latest A1c reading (this test measures your average blood sugar level over several months), and a log of the daily blood glucose levels that you take using your glucometer. Also, make sure to tell your telehealth provider about any other medical conditions, existing prescriptions, or over the counter medications you are taking. Some medications do not react well with others, so it's important to be honest and open with your provider to avoid complications.
During your visit, your provider may review your glucose test results (which you will need to track in between visits), discuss what may have caused spikes or dips in the results, and review the medications you are taking to manage your blood glucose levels. Your provider may also make recommendations that could help you achieve better compliance with your diabetic treatment regimen, and discuss lifestyle issues – like diet, exercise, and sleep – that can help you improve your A1c and overall health.
If changes in your medications are needed, your Amwell physician can provide advice on what medications are available. Also, if necessary, online prescriptions are now available to patients nationwide. Because diabetes medications are not controlled substances, the availability of telehealth services in all 50 states means you can have a visit and potentially receive a prescription anywhere across the country. There are some restrictions - if you are having a telephonic or phone only visit, stricter regulations will apply. In certain states, you may have to have a video visit to get prescribed.
Answers to many of the questions you may have are included below. If you don't see your question answered below, please reach out to our support team at support@americanwell.com or call 877-410-5548. We have highly trained health service specialists standing by to take your call, 24/7.

Online Urgent Care
Amwell connects you to board-certified online doctors, 24/7, using your phone, tablet, or computer.
Continue