Neck pain treatment online
Get advice about neck pain with an online diagnosis, treatment plan, and electronically filled prescriptions from board-certified physicians 24/7.
Neck pain symptoms can vary, but patients typically experience:
Pain
Muscle tightness
Swelling
Decreased mobility
Headache
And more.
Diagnosing and Treating Neck Pain Online
The most common cause of neck pain is strain from overuse or poor posture. This can be the result of hunching over a computer, mobile device, or book for prolonged periods of time, positioning a computer monitor too high or low, sleeping in an uncomfortable position, or lifting heavy items without good form. Other causes of neck pain include:
Joint pain i.e. from Osteoarthritis
Nerve compression from herniated disks
Injuries
Certain diseases i.e. cancer and meningitis
During a video consult on Amwell your doctor will ask you a series of targeted questions to determine what type of condition you may have based on your neck pain. Then your provider will proceed to determine the best treatment plan for you. Your provider may recommend in-person examination by a specialist if this is needed. Your treatment plan is based on the duration and severity of your symptoms and your medical history.
Once a diagnosis has been made, your doctor will go over the risks and benefits of the various treatment plans. Treatment for neck pain is different depending on the severity.
Options for treatment of neck pain may include:
Heat and ice treatments
Rest
Stretching and physical therapy
Pain medication
Muscle relaxants
Antibiotics
In rare cases, surgery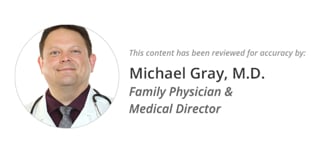 Physical Therapy
Online visits with orthopedists, physical therapists, and sports medicine specialists from your desktop or smartphone.
Continue