Postpartum depression treatment online
Get help for postpartum depression with an online diagnosis, treatment plan, and electronically filled prescriptions from board-certified physicians 24/7.
Postpartum depression symptoms can vary, but patients typically experience:
Extreme sadness
Anxiety
Exhaustion
Crying
Mood swings
And more.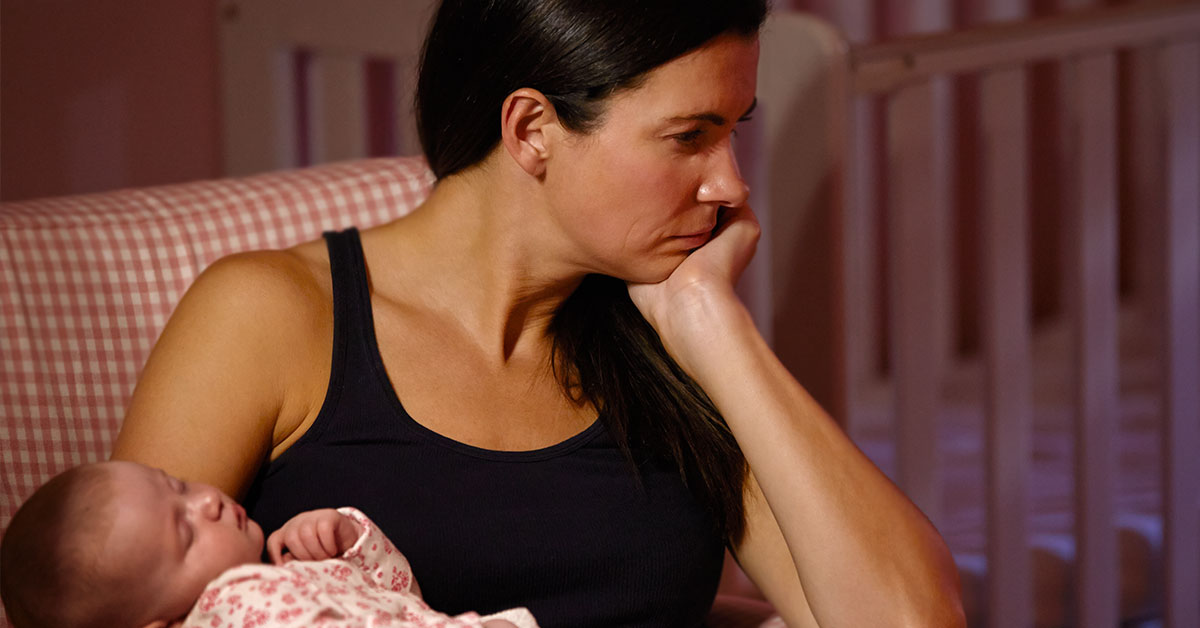 Diagnosing and Treating Postpartum Depression Online
Postpartum depression (PPD) is a form of depression that occurs after childbirth. Women with postpartum depression usually experience feelings of sadness and/or anxiety that tend to interfere with a mother's ability to take care of herself and her family. Not all mothers develop postpartum depression, so the question remains: what causes postpartum depression?
This form of depression does not have a single cause, but instead can be brought about by a combination of physical and emotional factors. After childbirth, the levels of hormones (estrogen and progesterone) in a woman's body quickly drop. This drop in hormones can lead to chemical changes in the mother's brain that may trigger mood swings.
Additionally, most mothers are unable to get the rest they need to fully recover from giving birth and this can lead to physical discomfort and exhaustion. Constant sleep deprivation can contribute to the symptoms of postpartum depression.
You and your online provider can help determine the severity of your postpartum depression and what type of treatment is needed, or if a referral to an in-person provider is required.
During a video consult on Amwell your provider will ask you a series of targeted questions to determine if your symptoms point to postpartum depression. Then your provider will proceed to determine the best treatment plan for you. Your provider may recommend in-person examination if this is needed. Your treatment plan is based on the duration and severity of your symptoms and your medical history. Along with these questions, the provider may ask you if you've had thoughts about harming yourself or your baby and what kind of support system you have at home.
Once a diagnosis has been made, your provider will go over the risks and benefits of the various treatment plans.
Depending on the cause and severity of your postpartum depression, your treatment plan may include:
Counseling/Therapy: This treatment involves talking one-on-one with a mental health professional.
Medication: Antidepressant medication act on the brain chemicals that are involved in mood regulation.

Women's Health
Online visits with women's health clinicians from your desktop or smartphone.
Continue