Rosacea treatment online
Get relief from your rosacea with an online diagnosis, treatment plan, and electronically filled prescriptions from dermatologists and physicians on Amwell.
Rosacea symptoms can vary, but patients typically experience:
Redness
Dryness
Rash looking like acne
Swollen blood vessels
Puffy eyes
Itchiness
And more.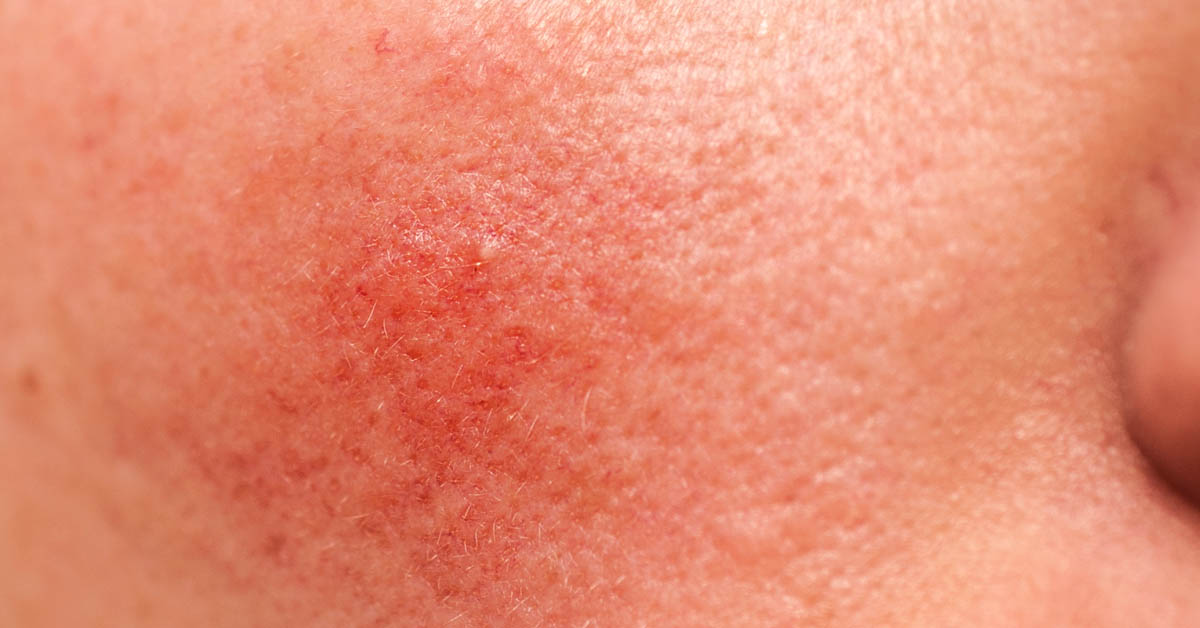 Diagnosing and Treating Rosacea Online
Rosacea is a very common skin disease that commonly appears in people who blush or flush easily. The redness from blushing can slowly spread beyond the cheeks to the nose, forehead, chin, ears, chest and back.
The condition is also known as adult acne and is incurable, but is treatable. Rosacea may be mistaken for rosy cheeks, sunburn, an allergic reaction and most often, acne.
The cause of rosacea is unknown, but there are many triggers for the condition. These triggers include:
Spicy foods
Hot drinks
Alcohol
Sunlight or harsh winds
Emotions
Exercise
Cosmetics
Drugs that dilate blood vessels
If you have persistent redness on your face, this could be rosacea and you should see your online doctor, PCP or dermatologist. You and your physician can help determine the severity of your rosacea and what type of treatment is needed, or if a referral to a dermatologist or specialist is required.
During a video consult on Amwell your doctor will ask you a series of targeted questions to determine if your symptoms point to rosacea. Then your provider will proceed to determine the best treatment plan for you. Your provider may recommend in-person examination by a specialist if this is needed. Your treatment plan is based on the duration and severity of your symptoms and your medical history.
Our platform has an image upload feature that is extremely helpful for both providers and patients. With this feature, our physicians can get a precise, detailed look at your outbreak before the visit even begins. This feature is also very useful to see how your rosacea has progressed. If your rash has been present for a few days and you have a picture from the first day, it is helpful for our providers to see the comparison. When the outbreak is on your face, this feature is useful for those that wear makeup – you can take a picture when you have a clean face, save it and upload before your visit! For best results we recommend pictures be taken in bright, natural light, close to the outbreak and from a few different angles. If you can give a size perspective, like laying a dime near the rash, this can be extremely helpful, as well.
Once a diagnosis has been made, your doctor will go over the risks and benefits of the various treatment plans. Treatment for rosacea is different depending on the severity.
Options for treatment of rosacea may include:
Over-the-counter topical ointments
Medications that reduce redness
A prescription for oral antibiotics
In extreme cases, laser therapy or pulsed light therapy may be suggested