Online relief for upper respiratory infections
Get online care and video visits for upper respiratory infections from a board-certified Amwell provider, 24/7, using your phone, tablet, or computer.
Signs of an upper respiratory infection include:
Cough
Headache
Runny nose
Sneezing
Sore throat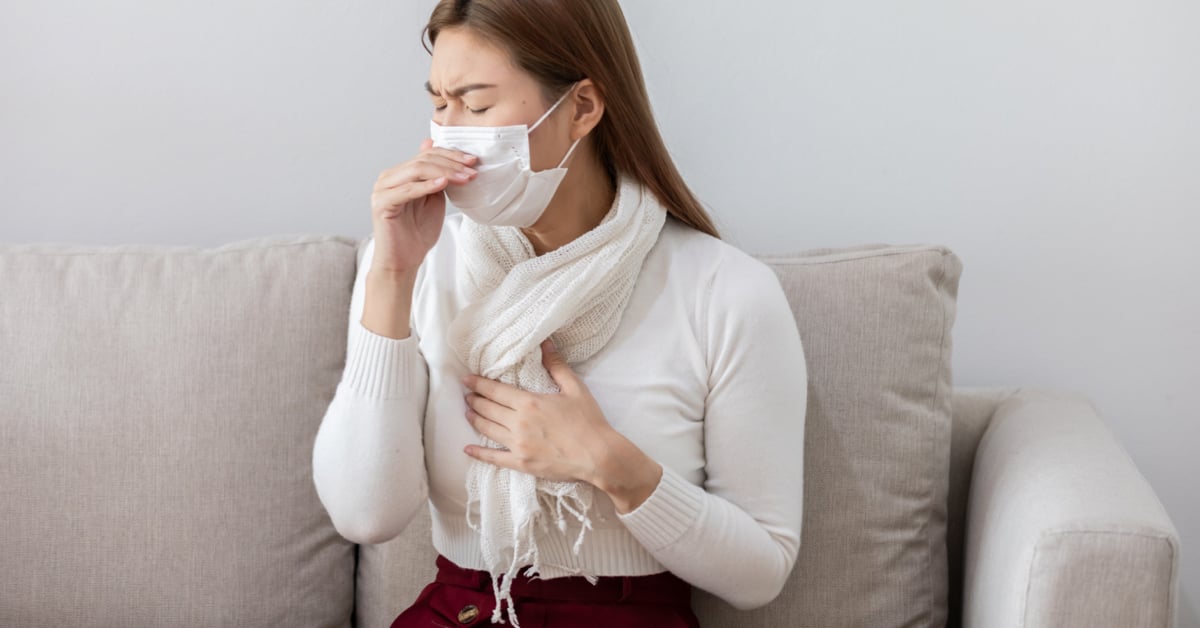 Telehealth visits for upper respiratory infections
Are you suffering with a cough, congestion, or sore throat? Chances are, you have an upper respiratory infection, also known as the common cold. Common or not, upper respiratory infections can make you miserable. Schedule a convenient telehealth visit with a board-certified Amwell provider and start to feel better.
What to expect during your telehealth visit
During a telehealth visit, you can talk with one of our Amwell providers using your phone, tablet, laptop, or computer. Your provider will review your medical history and ask you a series of questions, including:
What are your symptoms?
When did your symptoms start?
Have your symptoms worsened or improved?
What treatments have you already tried
Do you have other medical conditions, such as asthma? (Certain respiratory conditions can slow your recovery; we'll consider this when recommending treatment.)
Take your temperature
Before the visit, please take your temperature and report if you have a fever (a body temperature over 100 F). Your Amwell provider will also conduct a physical exam by observing your eyes, mouth, throat, and neck and whether you have trouble breathing or are breathing quickly.
Your treatment plan
If you have an upper respiratory infection, your Amwell telehealth provider will offer practical advice to help you feel better and cope with your symptoms until they go away.
Instead, your Amwell provider will offer advice to relieve your symptoms and help you feel better. Your care plan may include:
Rest
Drinking fluids to avoid dehydration
Saline nose drops to relieve congestion
Guidance about over-the-counter medications
Your provider will also explain what to do if your symptoms get worse and how to get follow-up care. If you need a note to excuse a short absence from work or school, we are happy to provide that, too.
Have questions about telehealth visits? We'll help.
You'll find answers to many of your questions about how it works and services we offer online. Or please reach out to our support team at We have highly trained health service specialists standing by to take your call, 24/7.
Please note: Antibiotics may not be prescribed due to patient request, but are based on the doctor's discretion and evaluation of patient's symptoms. Antibiotics will only be prescribed for bacterial infections.

Online Therapy
Amwell's licensed online therapists are on call to provide treatment whenever you need help.
Continue