Lyme disease treatment online
Get relief from your rash and other symptoms with an online diagnosis, treatment plan, and electronically filled prescriptions from board-certified physicians 24/7.
Lyme disease symptoms can vary, but patients typically experience:
Flu-like symptoms
Joint pain
Weakness in the limbs
Swelling
And more.
Bullseye patterned rash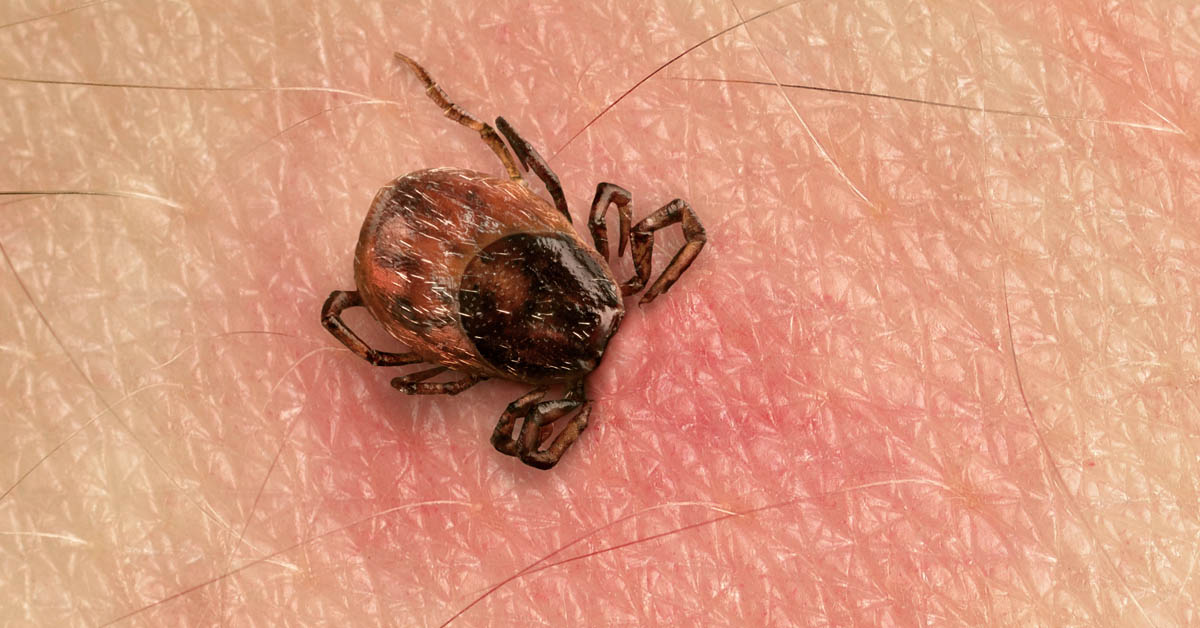 Diagnosing and Treating Lyme Disease Online
Lyme disease is caused by a bacterium known as Borrelia burgdorferi. This bacteria is transmitted to humans when they are bitten by an infected blacklegged tick aka the deer or bear tick. Since these ticks are so small, it can be difficult to know when you have a tick on you or if you have been bitten. If you have been bitten, you will typically produce symptoms of fever, headache, fatigue and a skin rash in the shape of a bull's-eye. This bull's-eye shaped rash is also known as erythema migrans.
The rash can gradually grow over a period of days. Sometimes, the rash can grow to about 12 inches across! The rash may be warm to touch, but rarely itches or is painful. If there is a chance you have been exposed to ticks recently, it is important to check your body for the creepy crawlers because you might not be able to feel the reaction.
The chances of getting Lyme disease from a tick bite will depend on the following:
The kind of tick
Where you were when the bite occurred
How long the tick was attached to you
These ticks will have to be attached to you for at least 24 hours to transmit Lyme disease. If Lyme disease is left untreated, the infection can spread to the joints, the heart and the nervous system.
About 30% of the time, a deer tick bite leading to Lyme disease will look like a bull's eye. Most of the rest of the time, the tick bite will still cause a rash. If you have a rash that is not in the shape of a bull's-eye, but you were recently bitten by a bear tick, you could still have Lyme disease.
You and your online doctor can help determine the severity of your Lyme disease and what type of treatment is needed, or if a referral to a specialist is required. With our video capabilities, you can bring your phone, tablet or desktop with video close to your reaction, so your provider can get a clear view. Your diagnosis will be based on the physical exam, duration, severity of symptoms and your medical history.
Our platform has an image upload feature that is extremely helpful for both providers and patients. With this feature, our physicians can get a precise, detailed look at your rash before the visit even begins. This feature is also very useful to see how your rash has progressed. If your rash has been present for a few days and you have a picture from the first day, it is helpful for our providers to see the comparison. For best results we recommend pictures be taken in bright, natural light, close to the rash and from a few different angles. If you can give a size perspective, like laying a dime near the rash, this can be extremely helpful, as well.
Once a diagnosis has been made, your doctor will go over the risks and benefits of the various treatment plans. If patients are treated appropriately in the early stages of the infection, one will typically recover rapidly and completely. Treatment for Lyme disease is different depending on the severity.
Options for treatment of Lyme disease may include:
A prescription of antibiotics
A prescription for nonsteroidal anti-inflammatories
A referral to a specialist

Where a bloodwork test may be administered