Online therapy
Our services
Amwell's licensed online therapists are on call to provide treatment whenever you need help.
Therapists on Amwell provide care and virtual counseling for: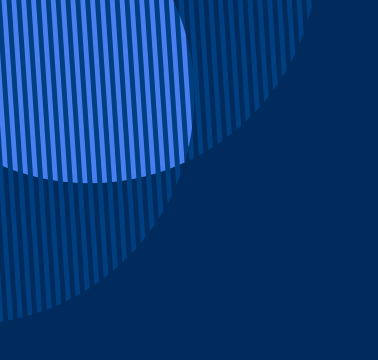 Amwell's online therapy services are available nationwide
With the Amwell web or mobile app, you can see a psychologist or counselor face‑to‑face to address common behavioral health challenges, from the privacy and comfort of your own home.
What to expect using Amwell®
Review our providers's education, experience, and approach to treatment and choose a provider that works for you.
Schedule your appointment online, no need to call in. Pick a time in your schedule that works for you.
Add your phone number. This will give us a way to reach you if your appointment changes.
Set a reminder, we'll email you a few hours before the call so you can get ready.
That's it! On the day of your appointment you'll talk to your provider and address your concerns.
Got questions? We've got answers.
See below for answers to some of our most common questions. You can also call us anytime 24 hours a day at 1‑844‑SEE‑DOCS for questions about our services or to speak to a doctor about your symptoms or conditions.
With the Amwell web or mobile app, you can see a psychologist or counselor face‑to‑face to address common behavioral health challenges, from the privacy and comfort of your own home. Amwell's online therapy services are available nationwide and include a network of more than 350 psychologists, social workers, and other mental health disciplines with a wide variety of specialties.
Psychologists and counselors are available for scheduled sessions. To schedule an appointment, log on and select the time that works best for you.
A typical therapy visit on Amwell is 45 minutes. The average number of visits a patient has is six, but each patient has an individualized treatment plan and your therapist may recommended more or fewer visits.
No. The cost is the same no matter when you talk with a therapist.
Yes. We feel it is of utmost importance to maintain patient privacy and keep information secure. Amwell is designed to be a private, secure, HIPAA-compliant tool that allows you to safely and confidentially consult with a doctor online.
One in four Americans is affected by emotional distress at some time in life, but only one in eight seeks care. From chronic concerns such as depression and anxiety, to recent stress caused by events such as grief, divorce, childbirth/parenthood, menopause, or other major life changes, online therapy allows for reliable and convenient therapy visits with licensed and highly-trained therapists.
Here are a few reasons people go online to see a therapist:
"I feel like I should probably see a therapist, but can't really fit it into my over-booked schedule."
"I am experiencing stress at work and need someone to talk to."
"I am having relationship problems and don't know where to go from here."
"I don't know why I am feeling so sad."
"I just need someone to talk to."
"There aren't many therapists in my area."
"I'm not sure if a therapist could help me with my anxiety or not."
"My therapist is on maternity leave and I don't want to go to go to a clinic."
"I just moved and don't know any therapists in my area."
"I just need a second opinion."
No. To ensure privacy and security of data, Amwell therapy sessions are neither recorded nor stored.
The telehealth therapy services provided by Amwell are provided by a network of licensed doctoral level psychologists and master's level therapists practicing within the Amwell Medical Group. Each therapist is licensed to practice in their state, and trained in prevention and treatment techniques via telehealth. In addition to therapists, we have online physicians who can prescribe medications and manage urgent care and regular office visit medical needs staffed by a national network of U.S. board-certified clinicians devoted to video telehealth.
Online counseling has been demonstrated as an effective treatment modality for a wide range of conditions and diagnoses. The vast majority of symptoms that would be appropriate for treatment via outpatient therapy in a brick-and-mortar setting can also be effectively treated online.
Because a mental health clinician's primary tools are their voice and language, therapy is an ideal fit for telehealth. Just as in a brick-and-mortar setting, the most important consideration is finding a therapist who has the clinical skill and experience to meet your needs, and with whom you feel comfortable. In other words, whether online or in-person, finding the right match is key.
There are some situations in which office-based therapy would be a better fit than online counseling. Examples include someone who is unable or unwilling to reliably access the necessary technology, lack of sufficient internet, someone with urgent safety needs, someone whose symptoms prevent them from engaging effectively in communication via video, young children, or those who do best with the various wrap-around services that can be offered by a community clinic or group practice setting. In each of these examples, there may be an opportunity for online therapy to be integrated into treatment, but not as the primary modality.
Some people simply enjoy or value the process and routine of going to an office setting, which online therapy would struggle to replicate.
Yes. Just make sure to select the state you're in under 'My Location' and you'll only see therapists licensed to see you in that state. When using the app, you can choose to update your current state based on mobile geolocation, making it faster to find a doctor whether you are home or on the go.
An online therapy session is essentially the same as an office visit, but with the convenience and location of your choosing. You will be asked about your current emotional symptoms, potential factors contributing to these symptoms, your history, and what you would like to accomplish in therapy. Using this information, your therapist will develop a thorough assessment and recommend a treatment plan. This will be an ongoing conversation that adapts as your needs change over time.
No. At this time we operate only within the United States.
Yes. We have therapists in each state who are trained and experienced in treating children ages 10‑17 with parental or guardian consent. As with the medical practice, the parent needs to add a sub‑account to their own account first in order to make an appointment for a child.
No. None of our therapists prescribe medication. In practice, therapists are there to listen, understand your situation, identify more effective coping strategies, and help you through difficult stages of life. However, physicians and psychiatrists on our system can prescribe most psychiatric medications for patients seen on our system. Our therapists work in collaboration with our physicians to provide multi-disciplinary care, resulting in efficient and effective treatment.
The choice is yours. You will be asked if you want a copy of your session notes and after‑visit summary to be shared with your primary care provider. If you choose to share your after‑visit summary, Amwell will fax or electronically transmit it for you. You can also print the notes and save them for your own files or share them with other healthcare professionals. You may also decide not to share this information.
Entering counseling is a big step in caring for yourself, and your relationship with your therapist is an important part of your success in treatment. Do not hesitate to interview more than one therapist in order to find one with the experience, qualifications, and professional skills that allows you to become the best you can be. A good therapist will respect your decision.
Many therapeutic techniques that are practiced in a brick-and-mortar setting can effectively be used in telehealth as well. As mental health clinicians, our primary tools are our voice and our language, and telehealth presents no barriers to their use.
Many therapists are practicing the same types of therapy online as they do in a brick-and-mortar setting. Telehealth technology can support individuals, couples, family, and group therapy. Therapists frequently use evidence-based treatment such as Cognitive Behavioral Therapy (CBT), Dialectal Behavioral Therapy (DBT), Acceptance and Commitment Therapy (ACT), Motivational Interviewing, and others.
When considering mental health services, there is no need to question or worry about whether your problems are "big" enough to warrant it. Everyone can benefit from mental health support at times throughout their lives, and it can be helpful to think of emotional wellness as just another aspect of your overall health that you should monitor and maintain. Just as you visit a dentist or doctor for regular check‑ups and non‑urgent needs, your mental health benefits from proactive and regular attention. Keep in mind that therapy does not have to be a long‑term commitment; some people benefit from one or two sessions while others may be best helped by a longer course of treatment.
The first online counseling session is all about getting to know one another and becoming familiar with telehealth if you've never used it before. Most people get comfortable with the technology quickly and find that the screen tends to fade away within a few minutes into the conversation. Your therapist will ask you questions about what brought you to schedule a therapy appointment, as well as about other areas of your life and experiences. Their goal is to learn about you and your needs so they can best help you.
While it may be a new experience to have so much focus on yourself and your life, remember that you can go at a pace that is most comfortable for you. Your therapist will also want to be sure that they will be able to meet your needs. Just as in any other setting, therapists have various strengths, weaknesses, and areas of skill that may not be exactly what you need.
The first therapy session is also a chance for you to think about whether the therapist is a good match for you. One of the most important factors in successful therapy is a positive connection between the therapist and client, and it is important that you as a client feel comfortable and confident that your therapist will be able to help you. We encourage patients to work with a therapist they feel connected with, even if that isn't the first person they try.
You'll also start talking about goals, or what you hope to get out of therapy. While it can help to think ahead about these things prior to your first session, don't worry if you aren't sure what your goals are or even the exact reasons why you felt motivated to start therapy. These things can be hard to put into words, and therapists are trained to help people start from scratch and better understand their thoughts, feelings, and potential areas of improvement. The important thing is to take that first step!
All types of people with various symptoms, experiences, and struggles have benefitted from therapy. Broadly speaking, anyone who is willing and open-minded can benefit from therapy, and the only real requirement is that you have some degree of motivation to be there. It can be small, and it can ebb and flow, but without some willingness to participate in treatment it will be difficult for a therapist to be of help.
Online therapy in particular helps break down some of the most common barriers to accessing mental health care. The technology allows you to have a therapy appointment from nearly any location that is convenient and comfortable for you. There is no travel to an office, and telehealth provides access to a wider selection of clinicians for those with limited local mental health resources.
Going to an office setting and sitting in a waiting room can be uncomfortable for some, and telehealth affords the privacy and anonymity of treatment from your own home. Because telehealth also offers flexibility to therapists, there are generally more appointments available in the evenings, early mornings, weekends, holidays, and other times outside of traditional office hours. The video technology is simple to use from devices many people already own, and many find that the screen tends to fade away within a few minutes into the appointment.
It can help to think about what prompted you to seek therapy and what you may want to get out of it before your first session. While identifying goals to work towards can be beneficial, it's also okay if you aren't sure of what you want to achieve in therapy. Therapists are trained and experienced in helping people feel comfortable, answering questions, and working with you to set a path.
Therapy is most effective when you continue the work between sessions. This may mean simply reflecting on what you and your therapist discuss, noticing changes in your thoughts or behavior, practicing new skills or suggesting activities, journaling, or completing "homework assignments" such as suggested reading, worksheets, thought or mood logs, etc. Remember, the more effort you put in to therapy, the more benefits you'll see.
More therapy services on Amwell

Now is the time to try telemedicine!
We can help you feel better faster. Register now for access to our online doctors 24 hours a day.
Sign up now